With over 10 years' experience under our belts, the Hog Roast Albrighton team's expertise in all aspects of hog roast catering is second to none. By combining this classic cooking technique with our own contemporary menus and cutting-edge catering equipment, we can provide bespoke catering solutions for any event in Albrighton. Thanks to the unrivalled quality of our slow roasted pork and the extensive experience of our catering team, we are able to delight our diners with the standard of our food and service time and time again.
Hog Roast Catering Done Your Way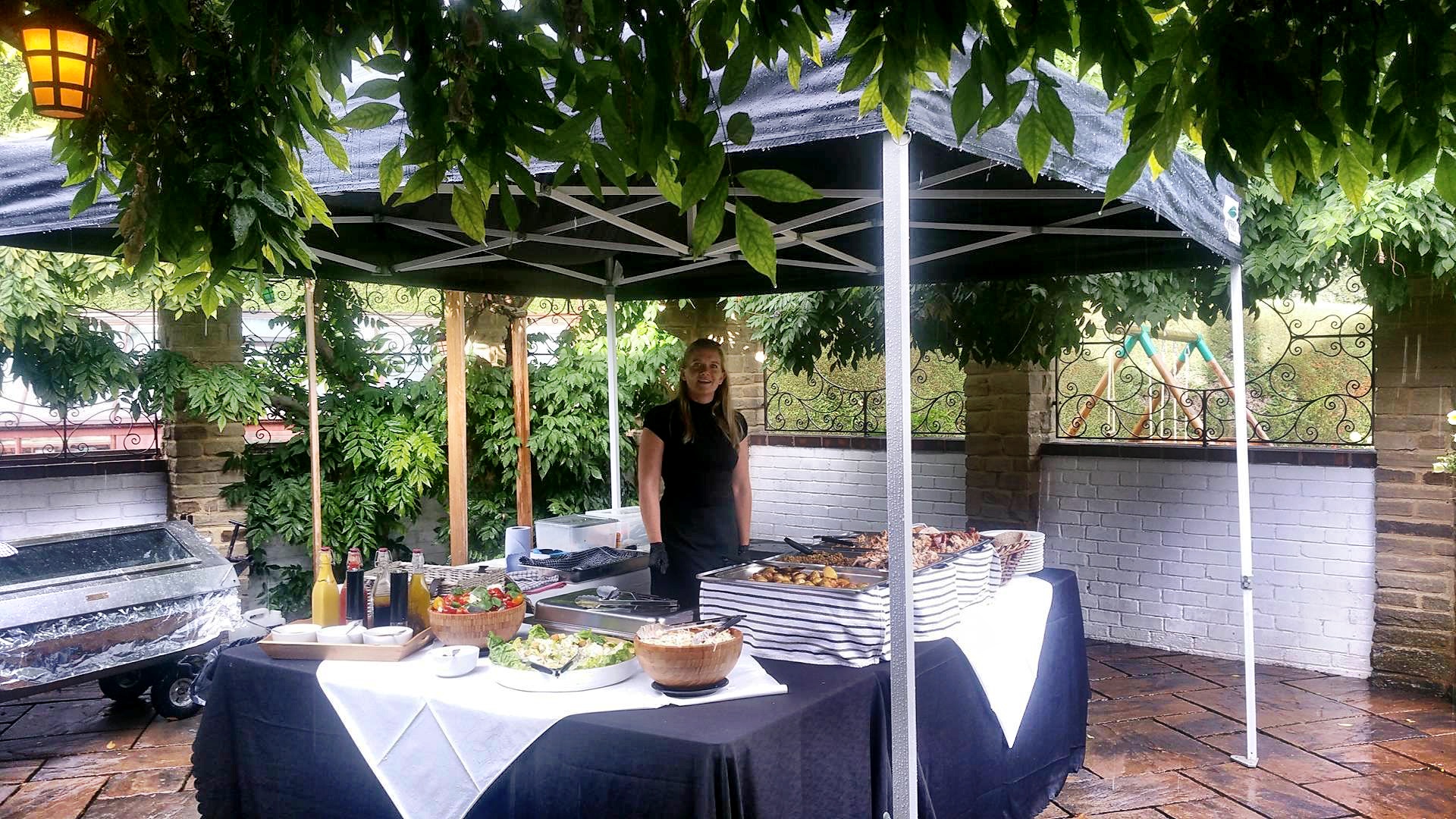 Here at Hog Roast Albrighton we appreciate that making the right catering choice for your event can be a daunting and lengthy process, but if you leave the catering in our very capable and experienced hands, you won't have to worry about a single thing. From having an initial chat with you to determine your requirements, to planning, preparing and serving your chosen menu, we will adapt our approach to meet your needs every step of the way and make the entire process a stress-free and enjoyable experience for you.
We are equipped to deliver inventive catering solutions for any type of event and whilst our signature slow roasted pork will always be the star of the show at most events, we also offer diverse menus that are suitable for any occasion and meet different dietary requirements. Our menus also differ in style depending on the nature of your event and how formal you would like it to be. Whether you require large-scale outdoor catering to feed a lot of people, a polished buffet for a spot of corporate entertaining to impress your clients, or a refined meal for your wedding reception, we are able to give you everything you need for your big day.
Party Catering for Events of Any Size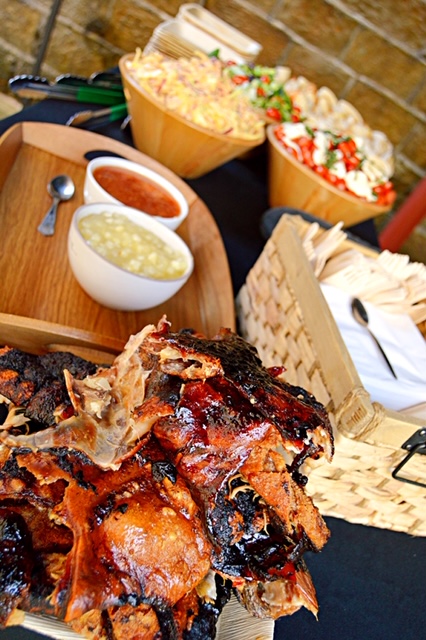 Hog Roast Albrighton's food isn't the only thing that is varied when it comes to our approach to event catering. Our ultra-modern cooking equipment is capable of producing perfect pork in any setting for any number of guests, as well as being designed to prepare lots of other dishes simultaneously. Our skilled catering team are just as versatile – we can travel to and cook in any urban or rural setting, and we are able to rustle up delicious dishes in any indoor venue or outdoor location in Albrighton.
We are very comfortable catering in all manner of venues in Albrighton, whether you are planning a business lunch at your company premises, a garden party for a family event, your wedding reception in a majestic marquee or a large outdoor event for any occasion. Wherever you prefer to host your event, we will cook the meat on-site and prepare the rest of your dishes from scratch at your venue too, using carefully selected locally sourced produce where available and the best free-range meat.
Machine Hire from Hog Roast Albrighton
Do you want to rustle up a brilliant hog roast meal for your guests, but you would prefer not to have professional caterers on site? If you want to take care of the catering yourself but you don't have your own equipment, you can hire a hog roast machine from us for a very reasonable cost. We have machines available to hire that are capable of cooking a very large volume of meat in one go, other models that are more compact and suitable for smaller parties, as well as models that can prepare other dishes too whilst the meat is cooking. We will use our expertise to determine which machine is best for your needs, how many guests you are catering for and your venue.
Our machine hire service is designed to be as straightforward as possible for you. We will drop it off at your venue, along with anything else you have requested, including the meat if required. Whilst we are there, we will make sure you are completely happy operating it yourself, then we will leave you to create your own impressive hog roast feast for your guests! When your event is over, we will come back to collect the machine and we won't even expect you to clean either.